High Amperage High Power Plugs, Connectors and Receptacles up to 5KV 50 Amps to 1000 Amps in a Single Connector
Easy To Use, Worry Free Innovatively Designed
MADE WITH PRIDE IN THE USA
WATCH VIDEO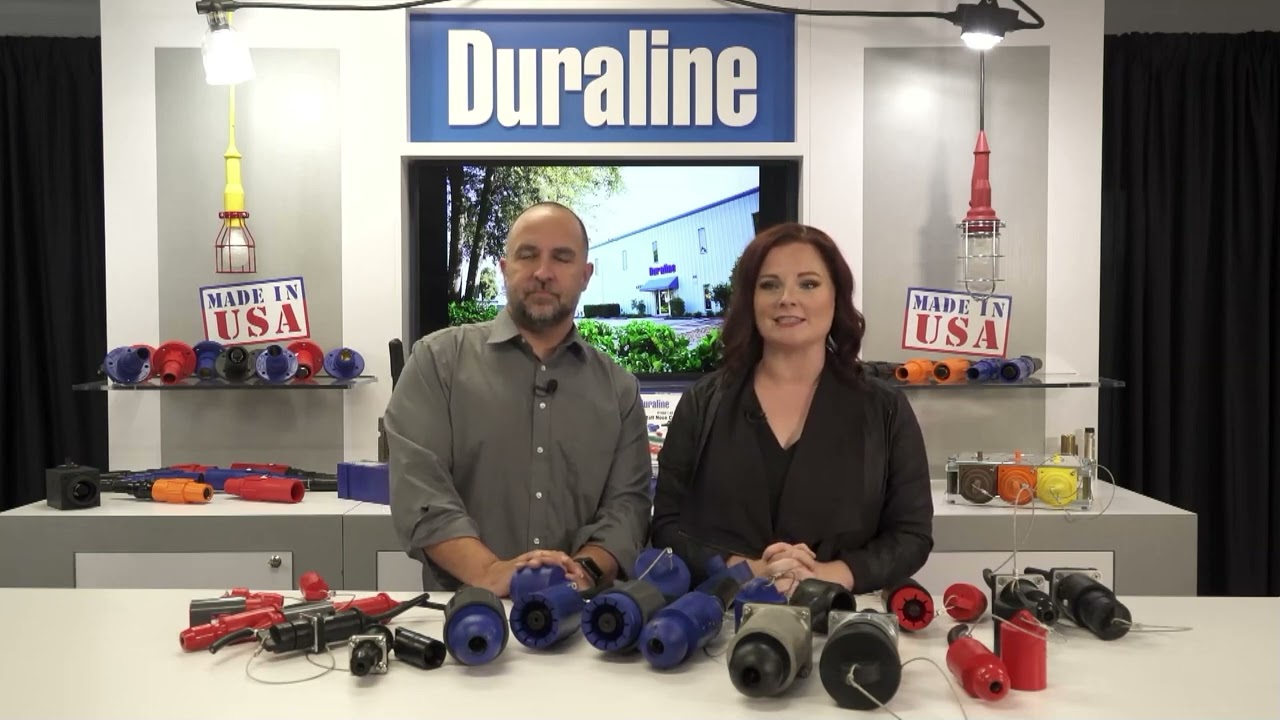 518 Micro, Jr. and Sr. Series Connectors and Receptacles
360 degree Patented non-specific orientation allows for easy mating and locking.
Integrally molded-in collet on male locks onto ball-nose shape of female connector. Locking ring slides forward over collet, to increase retention force of mated connectors.
Bodies and caps are molded rubber, contacts are copper alloy and locking rings are made of plastic.
Key Benefits:
Duraline 518 Series- high power connectors feature an innovative 360-degree, ball and socket locking collet design. This allows the connector pairs to be mated and locked without regard to a specific orientation. There is no cam or keyway to line up, and there are no polarizing positions or twisted cables to worry about. When engaged, the locking ring provides positive locking force while allowing free rotation, even with rigid cables
518 Series- high power connectors are designed and tested for AC or DC applications requiring currents from 50 to 1000 amps and voltages up to 5KV, in a single connector. Multiple connectors can be used to achieve higher ampere ratings (ex. 2000A –See Multi-Gang Housings and Panels) Connectors are provided on 600-Volt cable (standard) and include waterproof caps. 1KV, 2KV and 5KV cable is also available. Connectors are available in a variety of colors to allow for phase identification. Mated pairs are fully watertight and are ideally suited for use in areas that are generally hosed down with water under pressure as part of clean-up procedures.
518 Series- connectors are ideal for use on railroad cars, power plants, generators, tunnels, oil rigs, refineries, aircraft carriers… anywhere a high power quick disconnect would be used.
518 Series- connectors can be manufactured to conform to IEEE-383 for class 1E applications for use in nuclear-fueled power plants. Since these crews must work under limited allowable time exposures, the quick-connect and disconnect characteristics of the 518 Series connector makes them quite desirable.
All 518 series connectors and receptacles are built to customer's electrical specifications (voltage, amperage, cable size and color codes)